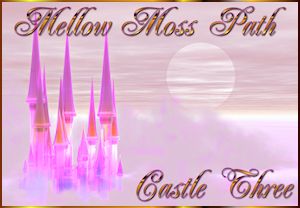 Welcome My Royal Travelers! Rest a moment with me on your journey and enjoy some spring-time inspiration.
I love the promise of spring - a fleeting warm breeze on a temperate day, the daffodils dancing at the edge of the yard, the trees all in bloom and waking to the warming earth. Picturesque and poetic. Almost makes you want to spend the day outside instead of in your craft room! *almost* I hope you'll find a little of spring's inspiration in our fabulous Royal Blog Tour, and from my projects presented here! Enjoy!
May the wings of the butterfly kiss the sun
And find your shoulder to light on,
To bring you luck, happiness and riches
Today, tomorrow and beyond.

Envelope Mini-Album
Gusseted Envelope Card Holder & Set of Cards
Embossed & Punched Cards
All made using the Stampin' Up! stamp set
::Flight of the Butterfly - item 111564 ::
It's captivating when a butterfly flits about your head and lands lightly on your nose or hand. Similarly, the images in this Two-Step Stampin' set are sure to delight and catch the attention of all who see them. Animate a card or any other project with fun-patterned butterflies and greetings that will make your heart flutter.
If you would like to purchase any of the ingredients used in these projects, and don't have a Stampin' Up! Demonstrator, you can either email me or click on my Shop link in the Upper Right Sidebar. You'll have your supplies in almost no time!
I am always available to share tips and help you out with a project you've seen while Midnight Crafting!
I hope you will also enter to win my Blog Candy!
I am offering 1 Patterns Paper Pack II (retired Hostess set, Features 5 colors Regal Rose, Apricot Appeal, Brocade Blue, Gray, Garden Green - 60 sheets, 2 each of 6 double sided pattern designs in each color, 6x6"), 1 Welcome Neighbor Designer Series Paper Pad (retired Sale-a-bration 72 sheets, 3 each of 24 double sided designs, 6x6") , and 1 Happy Moments stamp set(retired Sale-a-bration, set of 7 Wood Mount stamps) - 3 prizes.
3 Chances to Win a prize: sign up for my newsletter, become a follower of my blog, and/or become a Fan of my Facebook page. (see Left Sidebar for info)
One Winner selected at random from each category: followers, newsletter subscribers, & Fans
((since Facebook changed the name, does anyone know what we call them now? "likers"? lol.. I will stick with Fans unless someone has a correct term))
Winners to be announced May 7th on my blog & Facebook, and directly by email if possible.
Thank you so much for visiting my Castle!
Enjoy your Tour, please come back to visit again!
Happy Crafting!!
If you want to return to the RBT website home page for any reason, just click the coach icon at the top right.Otherwise, click one of the red slippers below to go to either the next blog or the previous one. Thanks for visiting my blog.