This weeks challenge at the Operation Write Home
Stars & Stamps blog
was to use patterned paper on your cards. I don't know about you, but it really screamed One Sheet Wonder!! to me... so I found a lonely sheet of 12x12" Designer Series Paper (this is from the retired Rasberry Tart pack) in my stash and got to cutting!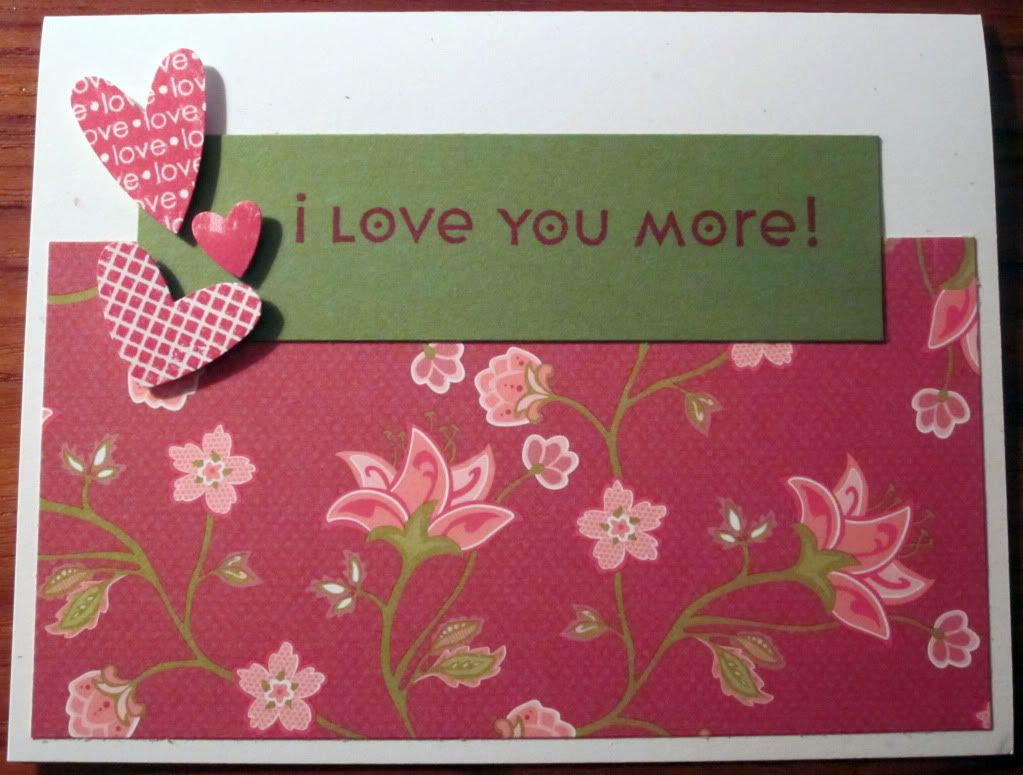 I was able to make 16 cards, 2 each of the 8 designs shown here, using 1 sheet of DSP and 1 sheet of coordinating 12x12" cardstock (Old Olive), and one 8.5 x 11" sheet of the white, & 16 of my card bases.
I have a whole box of card bases waiting to be used up... I printed the back side of a ream of cardstock (250 sheets of a nice weight white card) with 2 of the OWH logos (one for horizontal and one for portrait cards), and then had it cut. Now I am all set whenever inspiration strikes! (and when I get thru this ream I will have made 500 cards!! :-) I'd really like to have made all 500 and sent them in by the end of the year. I think I may have to get some help, but with a nice dozen every other day or so I should meet my goal! it is about 20 cards a week, or some very crafty weekends with friends... maybe a OWH Birthday Bash! I will keep you posted! 16 are Done!
If you'd like the PDF you can
email me
or down load it here from Scribd.com :
OWH Card Base
Also used:
I Heart Hearts, Stem Sayings, Sweet Little Sentiments, Sassy Sayings I - stamp sets, all retired; Heart Punch #119183 and Heart-to-Heart Punch #119181
Happy Crafting!